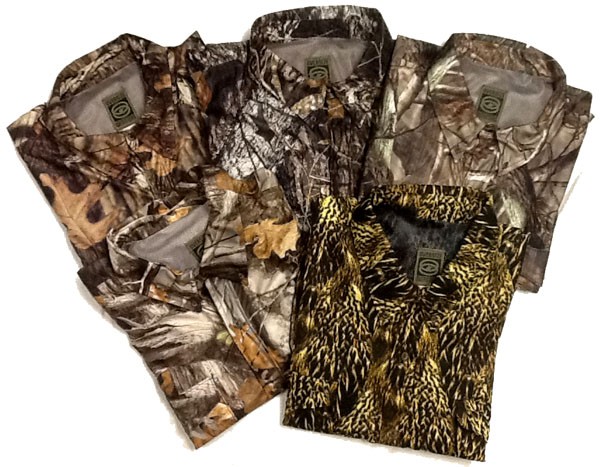 Lightweight SHORT Sleeve VENTED BACK Big Tall Shirts
SKU: OO-Vented-Short

$59.99
$46.99 On Sale!
More of what you want -- Lightweight wear. We got hold of some great lightweight fabrics and made these. All of these are Microsuedes, except for the FeatherFlage (bottom right) and a few of the Mossy Oak Brush. What's Microsuede? Well, it's lighter than the 7oz cotton most shirts are made of, feels soft against the skin, it wicks moisture, and it damn near lasts forever. Holds a pattern for years, and is super soft and comfortable to begin with. We have our shipping tables draped in this fabric because it's so tough, soft, light, and did we say tough?
The FeatherFlage shirt is about a 3.0oz cotton - super light.
These all feature a mesh-lined vented back like a fishing shirt, long tails, broad shoulders, and twin breast button flap pockets. Get some and don't look back.
Sizing Tip - These are a full cut, with long tails (37"+ on a 4XL - So it's a TALL Cut). They are made to fit a guy comfortably according to our expectations on our size chart. THANKS!

NOTE:
Out of Stock in your size and pattern? Check out the Walls Vented Cape Back Shirt