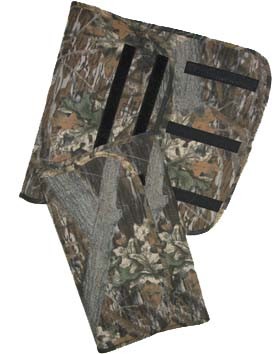 Big or Tall Man Briar and Snake Gaiters - BACK IN STOCK!
SKU: MIS

$51.99
$33.99 On Sale!
When Rattler's Brand started making their chaps, they used 1000 Denier Cordura. Well, we got hold of some in Mossy Oak Break Up, doubled it up, fitted it to a BIG calf, and here they are.
Waterpoof, 2 layer Cordura, and they measure 16" tall, and will Velcro out to about a 25" calf. They come as a pair, and it's cheap insurance for your pants or your poor old legs.