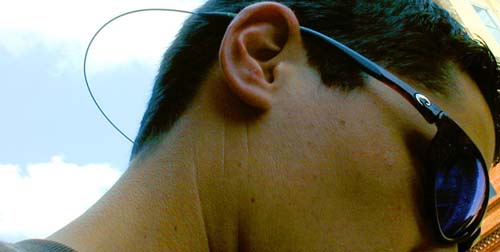 Cablz Eyewear Retention LIGHT - TOUGH - COMFORTABLE
SKU: Cablz

$15.99
$12.99 On Sale!
We bet you've got a stinky, moldy eyewear strap that bugs you, but hey, everyone's does, right? This thing is simple genius. It's made of coated surgical grade stainless steel cable, so it's tough. The coating keeps your hairs from snagging. It's super light, so you don't know it's there. It has some "body", so it stays off your neck. No sweat, no stink, no scraping your neck with the tag or keeper. Put it on and forget it, literally.
Joe at BigCamo.com - "I'm the human-heater. Love my Columbia vented shirts and shorts, hated to part with the Croakies. Holly at Cablz insisted, and MAN, I can't believe the difference. Take it from me - try them and you won't go back!
NOW IN 18", COATED BLACK, TOO!
Customer Photos