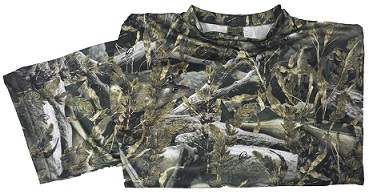 Big Man's FISHOFLAUGE Microfiber Relaxed Wicking Short Sleeve Tee
SKU: Fish-SSTee

$37.99
$25.99 On Sale!
With the help of FISHOFLAUGE Camo, we got some really nice tees cut from their wicking, moisture control fabrics. These have better scent control properties than organic fibers, and hold the pattern longer, wash after wash. This poly-microfiber tends to not hold moisture like, and dry quicker than cotton. Comfortable year round.
This fabric has a nice, smooth hand, and the shirt has a left chest pocket.
Sizing Tip - PLEASE READ: The 4XL measures 67" in the chest and about 35" long down the back, so it's a great fit. The 5X and 6X are each 4" bigger in chests, respectively.
That's a Walleye in there, so get something huge on the end of your line and shoot us a trophy pic to make us proud.
This is PERFECT for layering, too. If you're gonna be lethal, might as well be comfortable!