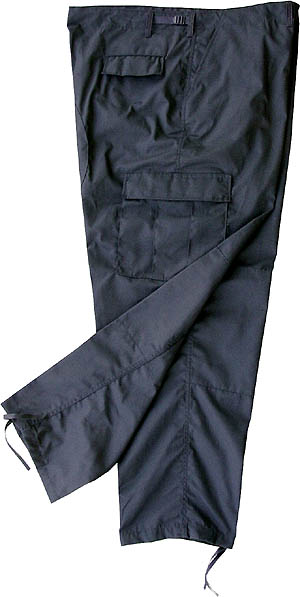 S.W.A.T. CLOTH Military Rip Stop BDUs - Big Man Sizes. Now Available in LIGHT GRAY!
SKU: swat

$69.99
$49.99 On Sale!
SWAT Cloth is a unique 65/35 Poly/cotton ripstop, and is the cloth of choice for federal agencies. It has superior durability and comfort characteristics, having been tested by folks who know. Resists wrinkles and shrinking. All climate - breathable in summer, wind resistant in winter. 6-Pocket design, covered button flap pockets and fly, reinforced knees and seat.
We're proud to bring them to you here, direct from a major US Military Supplier. And, like most of us, they're first-class and made with pride in the USA. Satisfaction guaranteed.
Sizing Tip: Unlike some other BDU's you may have tried (like Propper), these are closest thing we can find to a "true fit", according to their tages. They are the biggest we've seen. The 4XL will fit up to a 51-55" waist and the 5XLs measure about 60 3/4" fully extended. We wish they made them bigger, as they are sweet!