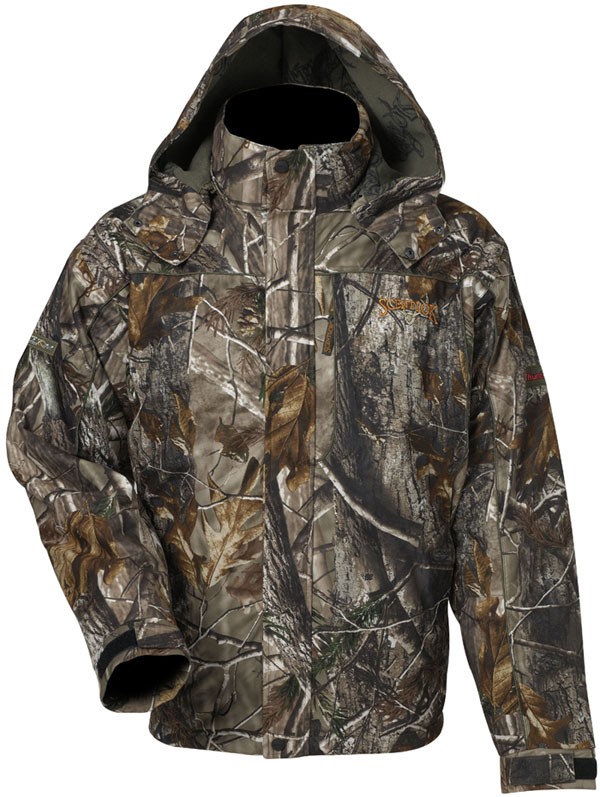 SALE! 8XL Scent-Lok ThunderTek™ Cyclone Windproof Waterproof 3 in 1 Carbon Alloy Parka
SKU: SLOK- 06516

$289.99
$174.00 On Sale!
Scent-Lok's top of the line waterproof breathable ThunderTek™ jacket, made and cut especially for BigCamo.com. You know about Scent-Lok, and can learn more about the Carbon Alloy technology here:
You wake to the sound of wind and rain — and thoughts of the great day of hunting ruined. Or, a great morning turns into a wet, drizzling, afternoon. Whatever the case, thanks to the ThunderTek™ waterproof series, you can stay in the field in weather that often finds deer moving, but hunters leaving in favor of hot coffee. Combining an ultra-quiet micro-tricot shell and highly breathable waterproof ThunderTek™ membrane, the ThunderTek™ series not only helps keep you dry, but also undetected.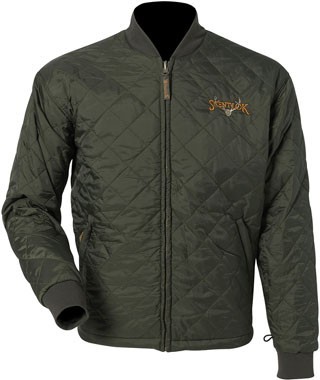 Insulated to keep you warm without sacrificing mobility
Breathable and Waterproof Outer Shell help you stay out longer handing out death certificates
Inner, Removable, Quilted Nylon Jacket, with two zipped pockets
Two large, zippered front pockets and one zippered chest pocket
Removable Insulated Hood
Features Scent-Lok odor adsorption technology
AND Scent-Lok's patent pending Carbon Alloy enhancements

This is our favorite part, THE SIZING!

Sizing example tips:
4XL Jacket has 67" chest, 66" waist, 39-40" sleeve and 34" length
5XL Jacket has 71" chest, 70" waist, 39-40" sleeve and 35" length
6XL Jacket has 75" chest, 74" waist, 40" sleeve and 36" length
8XL Jacket has 83" chest, 81" waist, 40" sleeve and 37" length

The 5XL is supposed to fit a guy with roughly a 64" Chest/Belly, who is already wearing his layers. This has a 40"+ sleeve to fully cover your arms even when drawn out to shoot. No need to order up a size - THESE FIT!!

STOCK TIP: Spring 2014 - Down to the very last few in the house. Scent-Lok is not making another run of these in 2014.