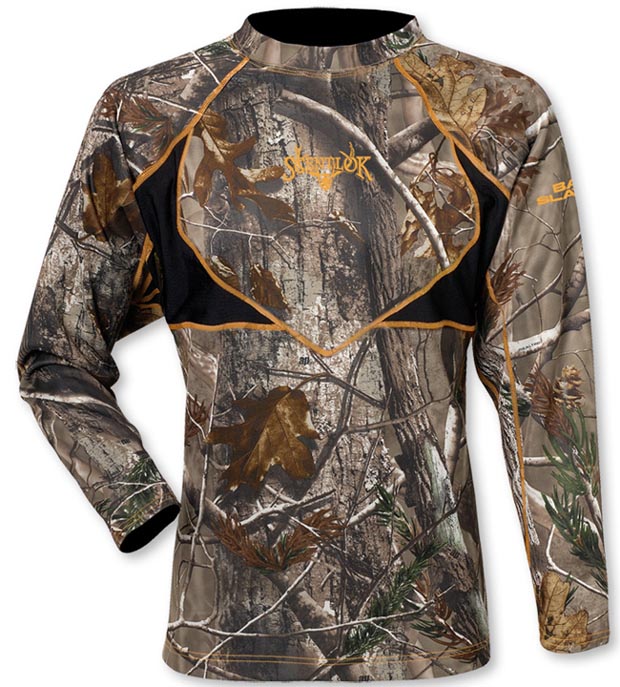 Scent-Lok BaseSlayers Midweight Mock Tee With Carbon Alloy in Big Tall Sizing, 2012 and 2013 Models
SKU: SLOK-1808

$120.99
$73.60 On Sale!
Scent-Lok's premier layering or early season answer, made and cut especially for BigCamo.com. You know about Scent-Lok, and can learn more about the Carbon Alloy technology here: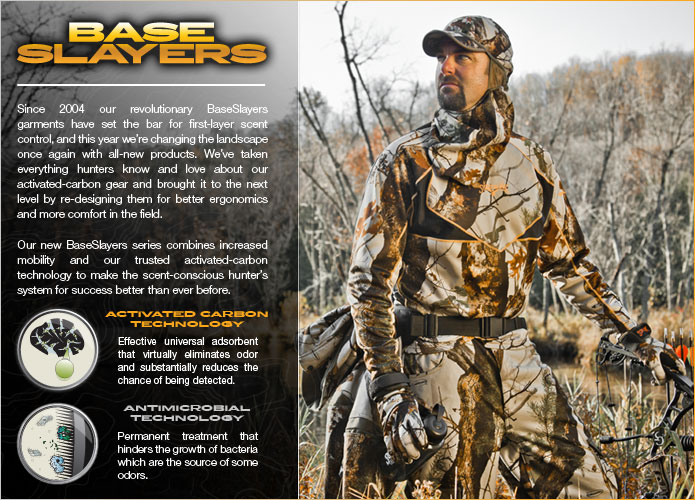 The new and improved midweight mock tee combines Scent-Lok's unrivaled odor-adsorbing technology with several new features for better ergonomics and a more comfortable hunt.
Designed with ClimaFleece fabric for late season hunts when extra warmth is needed
Raglan sleeves and underarm gussets to provide Big/Tall hunters maximum ease-of-movement
Breathable, soft and silent
Features Scent-Lok odor adsorption technology
AND Scent-Lok's patent pending Carbon Alloy enhancements

This is our favorite part, THE SIZING!

Sizing example tips:
4XL Top has 62" chest, 36.5" sleeve and 34" length
5XL Top has 66" chest, 37" sleeve and 35.54" length
6XL Top has 69.5" chest, 37" sleeve and 37" length
8XL Top has 76" chest, 38" sleeve and 39" length

The specs above are the garment measurements, and are sized to fit according to our body size chart. The 5XL is supposed to fit a guy with roughly a 64" Chest/Belly, so it's cut bigger than that. No need to order up a size - THESE FIT!!

STOCK TIP 12.18.13 THE 2013 BASESLAYERS ARE ON SALE!