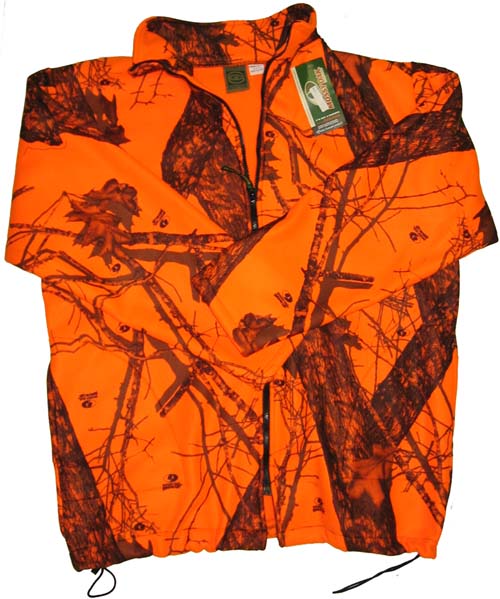 Big and Tall Blaze Break Up Fleece Jacket
SKU: 10010

$67.00
$49.99 On Sale!
We had a good opportunity to buy some very nice heavy blaze fleece, in Mossy Oak's BLAZE pattern. We fashioned this jacket like our other full zip fleeces, with twin front set-in hand-warmer pockets, double side drawcords and bells, and a double self-fabric collar.
Warm and thick like a PolarTec 300 weight, and it keeps you legal and safe.
SIZING TIPS: 6XL Jacket has a 76" chest, 6XL Pants are 50" relaxed and 74" expanded fully. These are cut for a comfortable fit, and for layering if you need to. Each smaller (or bigger) size is about 4" less, per size. The Tall set is built for a guy with 36-38" inseams. STOCK TIP - RESTOCKED 9/18/08 THANKS!