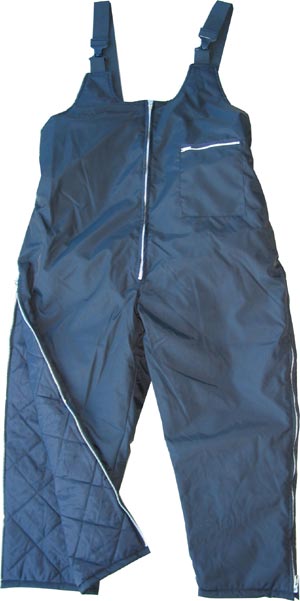 Waterproof Bib for Snow, Rain and Cold, 5XL, 6XL and 8XL Big
SKU: 82000

$125.99
$89.99 On Sale!
We are pleased to bring this great bib to you. It's made of a tough, waterproof BLACK nylon outer, with a warm quilted polyfil lining. Full double zippers on each leg mean easy on/off, and the full front zip gives access when you need it. We added a zippered chest pocket for a bit of storage. Light elastic gathering in the back keeps the heat in without being uncomfortable. Extra long elastic straps adjust with locking clips to just about any build, Tall or Stout. We also asked for the bib front to be cut bigger, so it will actually cover your chest.
Perfect for snowmobiling, skiing, icefishing , hunting or just shoveling snow. Grab a pair and stay warm and dry all season long!!!
Sizing Tips: The 5XL has 32' inseams, a 26" calf, 70" seat and 68" middle, so you can layer under it. The 6X is 4" bigger through the middle. The 8XL will pretty much fit anyone.