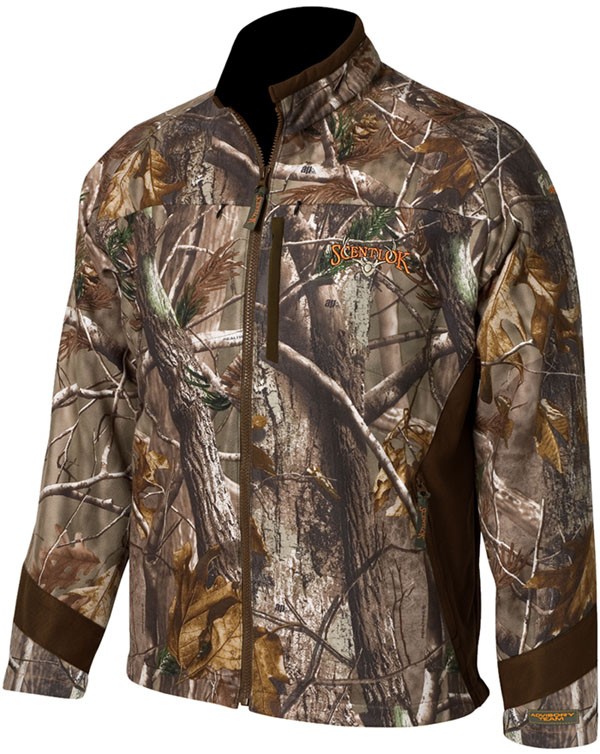 Scent-Lok Velocity Bowhunter Full Season Carbon Alloy Jacket
SKU: SLOK-3510

$199.99
$142.00 On Sale!
Scent-Lok's top of the line bowhunter jacket, made and cut especially for BigCamo.com. You know about Scent-Lok, and can learn more about the Carbon Alloy technology here:
You work really hard to be in the right spot at the right time, and you really don't need gear performance issues to take the opportunity of a lifetime away from you. Whether you're looking for a rack that ranks, or a bear that's bigger than you are, you need quiet and scent-free conditions to maximize your lethal edge.
Microfiber DWR treated outer, fleece inner layer keep you warm without sacrificing mobility
Breathable, soft and silent
Raglan full-cut sleeves for tailored fit
Fleece lined collar for comfort
Two large zippered front pockets and one zippered chest pocket
4 Large Inner pockets (2 each side)
Elastic Half Cuffs
Features Scent-Lok odor adsorption technology
AND Scent-Lok's patent pending Carbon Alloy enhancements

This is our favorite part, THE SIZING!

Sizing tip: The 6XL has about a 74" chest, and measures 33"+ down the back from the collar. The 6XL is supposed to fit a guy with roughly a 66-68" Chest/Belly, who is already wearing his layers. (Other sizes are about 4" smaller, ie 5X is 70" and 4X is 66"). This has a 38"+ sleeve to fully cover you when drawn. No need to order up a size - THESE FIT!!

STOCK TIP: 8.16.12 VELOCITY IS IN THE HOUSE!!