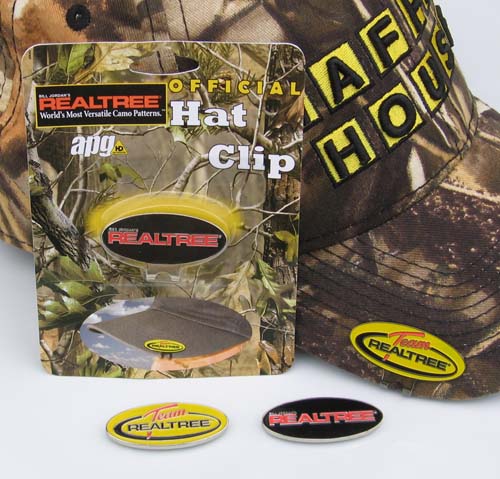 Realtree and TeamREALTREE Hat Clips
SKU: 94015-Havercamp

$4.99
$1.99 On Sale!
Havercamp Products is a new joint venture by BigCamo.com and UnKanny Productions to bring you some fun and useful items for everyday use.
Have you seen the fishermen with that gold fishhook on their hat visors? Now you can step out and make an outdoor statement of your own. Sport your REALTREE or TeamREALTREE hat clip on any hat you want. It's fun, hard-wearing and good-looking.
100% Polished Metal Clip
Colorfast - very sharp
Good for 1000's of wears!