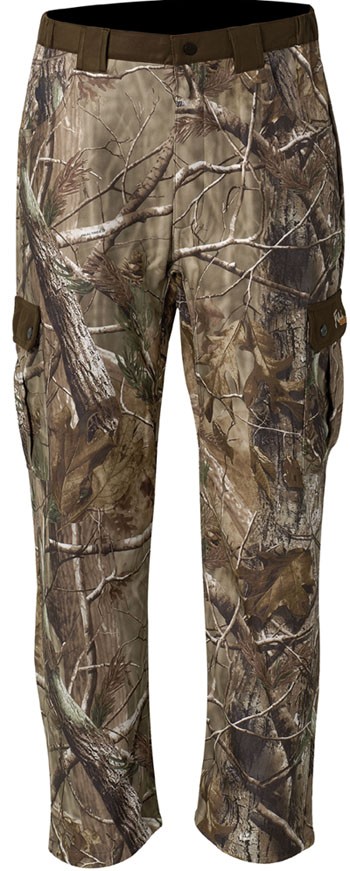 FIRE SALE Scent-Lok Velocity Bowhunter Full Season Carbon Alloy 6 Pocket Big Tall Pants
SKU: FIRE-SCENT-VELOCITY

$199.99
$37.00 On Sale!
FIRE SALE SCENT-LOK PANTS - WHILE THEY LAST. These were packed in boxes near the surviving back room of the warehouse that burned. Were exposed to heat, but have no melt or other visible signs of damage. They all smell like smoke, but they also smell like a good value. Our original description of these $180 pants is below.
Scent-Lok's top of the line bowhunter 6 pocket pants, made and cut especially for BigCamo.com. You know about Scent-Lok, and can learn more about the Carbon Alloy technology here:
You work really hard to be in the right spot at the right time, and you really don't need gear performance issues to take the opportunity of a lifetime away from you. Whether you're looking for a rack that ranks, or a bear that's bigger than you are, you need quiet and scent-free conditions to maximize your lethal edge.
Microfiber DWR treated outer, fleece inner layer keep you warm without sacrificing mobility
Breathable, soft and silent
Full-cut stride for roomy fit
Reinforced rear grip band to keep shirt tucked away
Twin Elastic Zones in Rear Band to Ensure Good Waist Comfort
Two huge front pockets
Twin Flapped/Snapped Cargo Pockets
Twin Flapped/Snapped Rear Pockets
Features Scent-Lok odor adsorption technology
AND Scent-Lok's patent pending Carbon Alloy enhancements

This is our favorite part, THE SIZING!

Sizing tip: The 6XL has about a 59" relaxed waist, and measures 67" fully extended. The 6XL is supposed to fit a guy with roughly a 62-64" waist, who may be already wearing his layers. Other waists are 4" smaller (ie 4X for a 56" and 5X for a 60"). This has a 32" inseam, a full stride, roomy thighs and can be tailored. No need to order up a size - THESE FIT!!

STOCK TIP: 8.16.12 VELOCITY IS IN THE HOUSE!!