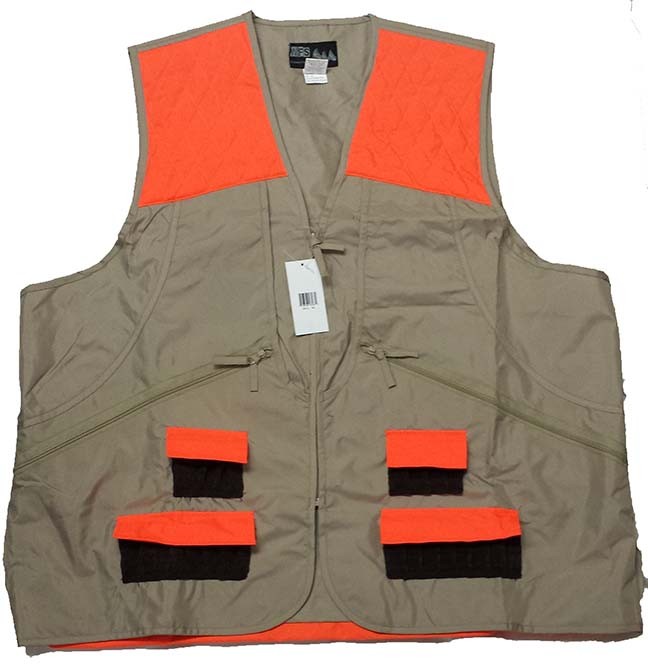 Upland Vests - NOW IN SOLID BLAZE, Too!
SKU: BC-UplandVest

$79.99
$29.99 On Sale!
This nice poly canvas vest with Upland (Blaze/Tan) or SOLID BLAZE colors was specially constructed for us. Of course, as with all of our items, the FIT is key. This year, the specs were a bit off what we wanted. So, we have 3X/4X sizes that measure about 62" and a 5X/6X that measures 67". The size tags in the vests are NOT a true size, so we are selling them by the actual measurements. We ALSO cut the price!!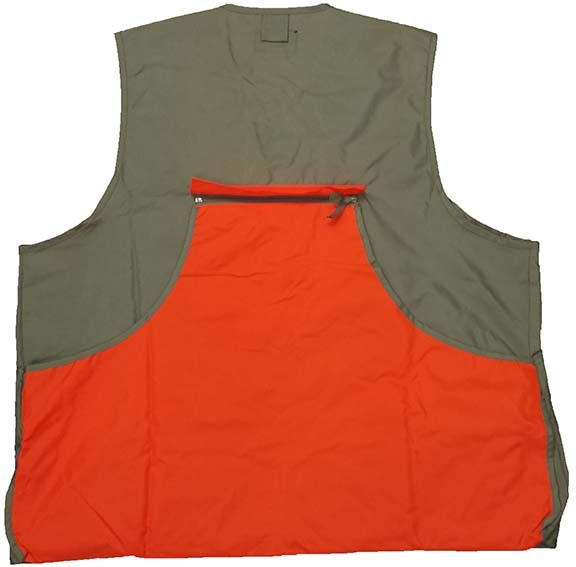 With this vest, you have not sacrificed any features at all. Take a look at the:
Front Entry, both right and left sides
12 Covered Shell Loops, per side
Twin Extra Large Zippered Cargo Pockets
Expandable Snap Gussets
Zip-Open Cleaning for the bloodproof Game Bag
License Loop
About 450sq in of Blaze, total fro UPLAND STYLE








Lethal performance in a vest that fits. Lightweight, yet tough, poly construction.
Sizing Tip:
3XL/4XL has 62"chest, 32" length (Tagged as 5X or 6X)
5XL/6XL has 67"chest, 34" length (Tagged as an 8X)