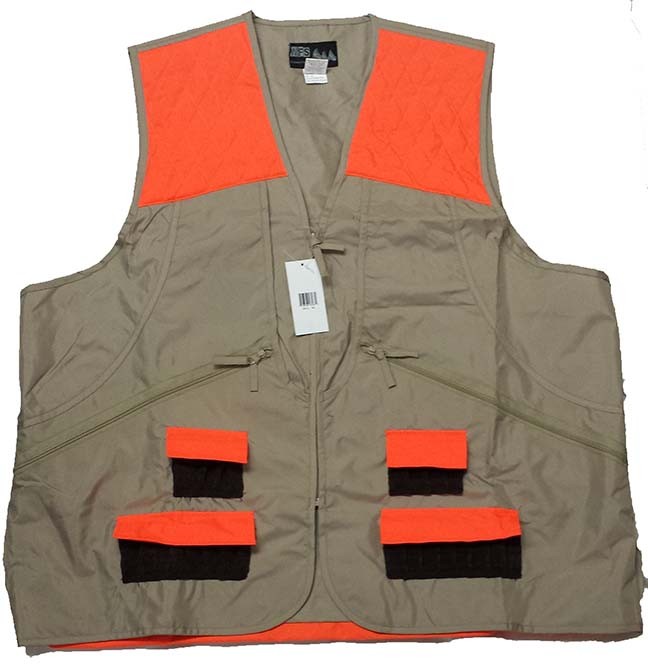 Upland Vests - The BEST and BIGGEST EVER! For 4XL-8XL Big/Tall Men
SKU: BC-UplandVest

$79.99
$47.99 On Sale!
This huge poly canvas vest with Blaze Upland features was specially constructed for us. Of course, as with most of our items, the FIT is key.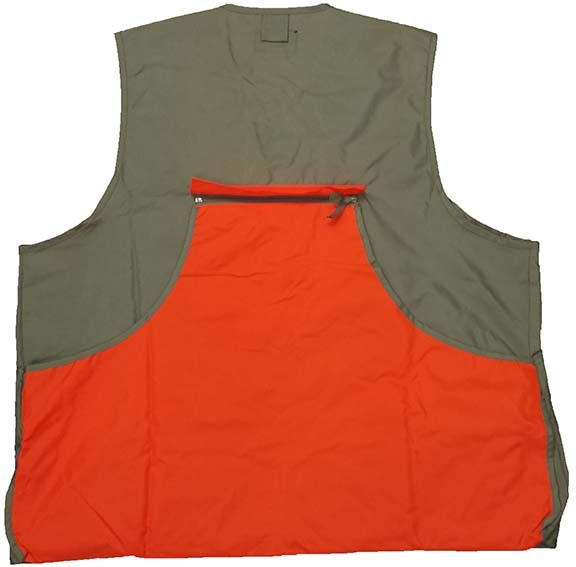 With this vest, you have not sacrificed any features at all. Take a look at the:
Front Entry, both right and left sides
12 Covered Shell Loops, per side
Twin Extra Large Zippered Cargo Pockets
Expandable Snap Gussets
Zip-Open Cleaning for the bloodproof Game Bag
License Loop
About 450sq in of Blaze, total








Lethal performance in a vest that fits. Lightweight, yet tough, poly construction.
Sizing Tip:
4XL has 63"chest, 33"+ length
5XL has 68"chest, 33"+ length
6XL has 72"chest, 34"+ length
8XL has 80"chest, 35"+ length