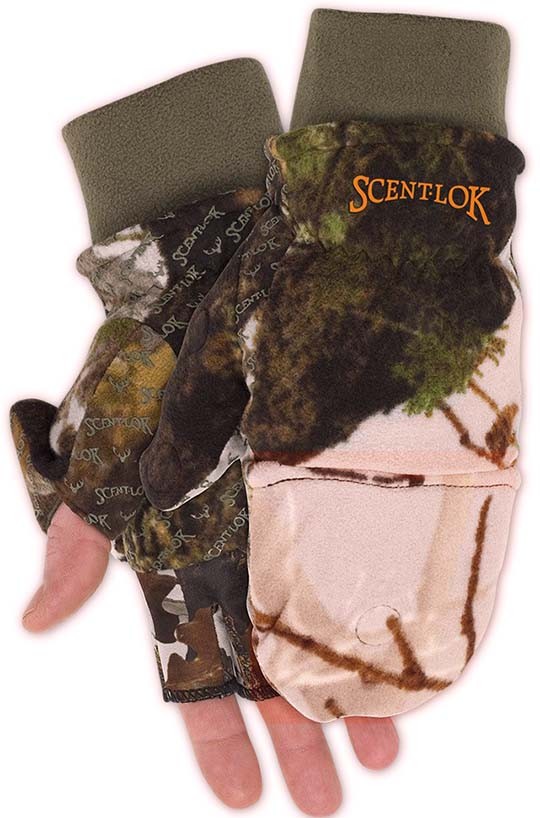 Scent-Lok Thinsulate® Timberfleece Glove/Mitten System
SKU: SLOK-GLOVE

$39.99
$19.99 On Sale!
Scent-Lok's most popular glove style rounds out our offerings for Big/TAll guys in 2013. 40g of Thinsulate®, plus the warming features of mittens keep you warm on the stand.
TimberFleece Silent Fabric
Magnetic Back Locks
Carbon Alloy Scent Control

When it's GO TIME, flip open the mitts (they have magnetized locks) and hand out a death certificate!

Side note from Joe at BigCamo: "These fit larger hands better than I might have suspected. The flip fingers, including thumb, help the fit."

Now go kill something!