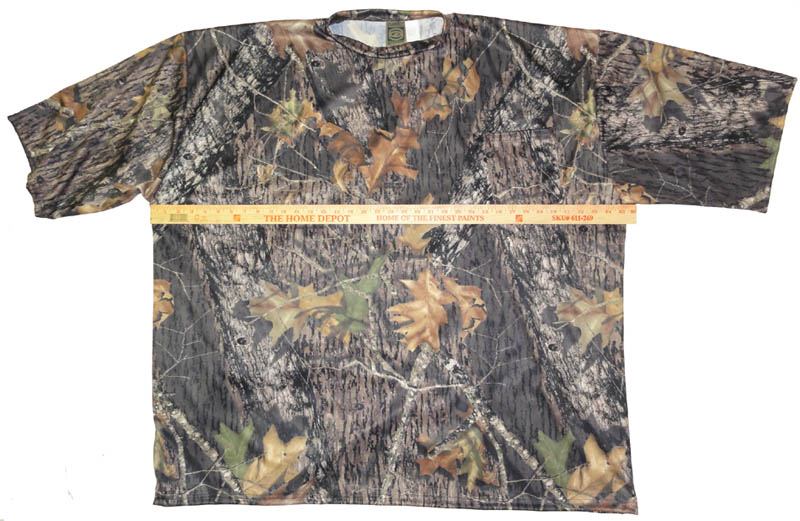 Big Man's Microfiber Relaxed Pocket Crew -SHORT SLEEVE
SKU: OO-MicroCrew

$37.99
$26.99 On Sale!
We lucked out on this, finding some nice VERY light Mossy Oak Break Up camo material to make these pocket crews. These are the full cut fit that we have yet to talk Under Armour into making for anyone besides the guys on the field. Looks like standard cotton tees, but has significant differences. The feel is still very light, and unlike organic fibers that embed odors, this poly-microfiber tends not to. Won't hold moisture like, and dries quicker than cotton. Comfortable year round, strong and will hold that camo pattern for a long time. You won't see the pattern wash out of it after 2 washes, leaving you well on your way to a Snow Camo shirt
Sizing Tip: The 4XL measures 67" in the chest and 35" long down the back. 5X and 6X are 4" bigger in the chest each size and maybe an inch longer, respectively. You gotta be a real man to wear the 8X.
This is PERFECT for layering, too. If you're gonna be lethal, might as well be comfortable!
YARDSTICK NOT INCLUDED - We just like the look of it there on that 5XL