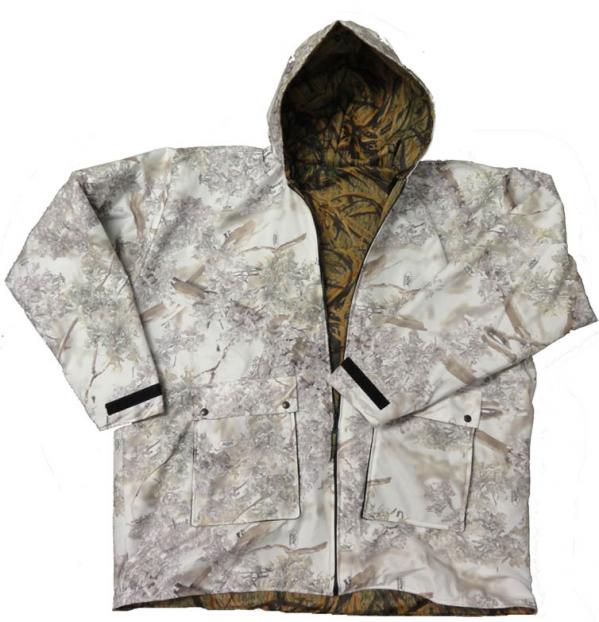 BigCamo.com SNOW REVERSIBLE Hooded Jacket In Big and BIGGER Sizes, Water/Wind Resistant Fabric
SKU: BC-SnowJack

$149.99
$99.99 On Sale!
REVERSIBLE JACKETS IN SNOW CAMO and Mossy Oak SHADOWGRASS!
Tough, Quiet Waterproof Fabric
King's Snow Camo microsuede, laminated to make it water/windproof
Reverses to Water Resistant ShadowGrass
Not lightweight, Not too Bulky
4XL Weighs about 4lbs
Fleece Lined Front Handwarmer Pockets
Flap Snap Cargo Pockets
Huge Hood with Drawstring
Velcro Adjusters on Cuffs
Fabric Zipper Pull
Extra Long Body, Long Sleeves and Length
The Fabric here is waterproof - you may want to treat the seams with a waterproofer to enhance their performance, as we could not tape the seams closed domestically
Sizing Tip: The 4XLBig has a 72" chest measured under the arm, and is 36" down the back. We really mean BIG!. Jackets have long (41"+) sleeves that won't ride up your arm. The 6XBig is 37++" Long with about an 80" Chest. These are Man Enough to fit over your other favorite gear. Get one, be deadly, and send us a pic for the Trophy Page! THANKS!!