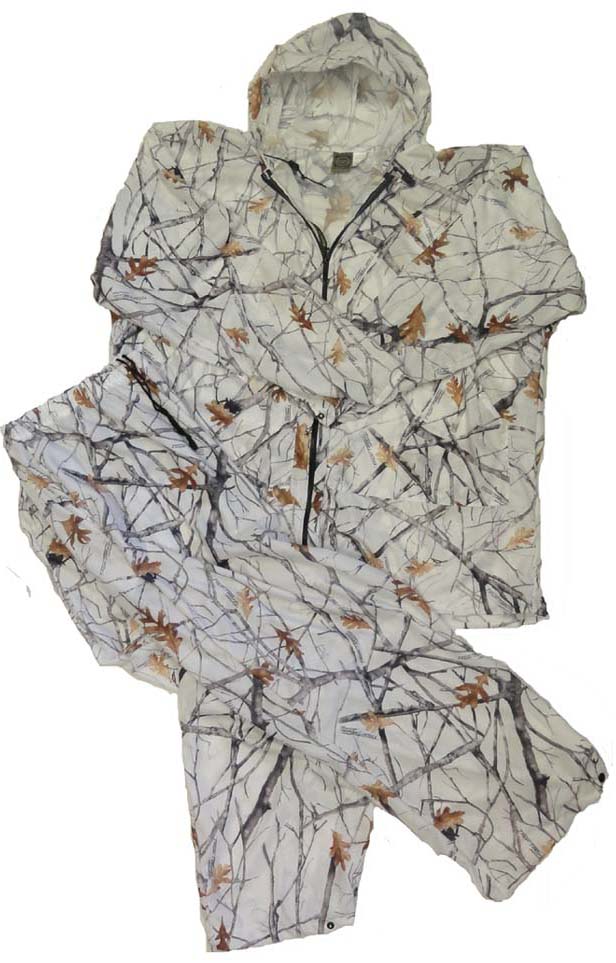 Big and Tall SNOW SUITS, TRUE TIMBER, Sized 4XL to 8XL
SKU: TT-SnowSuits

$99.99
$69.99 On Sale!
Feb 16th, 2012, RESTOCKED 4s and 5s but we have MORE ON THE WAY IN - ALSO A NEW STYLE in WATERPROOF and REVERSIBLE FABRICS (Snow Camo to New ShadowGrass) COMING SOON!
Another that was a LONG time coming, it's a complete snow cover outfit in the sizes you need. Soft, silent, lightweight poly zip front jacket, and elastic waist/drawstring pants. You cannot beat the cut or the size on these oversized monsters.
The jacket has a full front zip, with long zipper pull and huge twin patch pockets up front (they measure about a foot square), along with cord locks around the hood. Sleeve cuffs have adjustable snap closures.
The pants have a long rise, twin front pockets, full seat and thighs and should fit you better than any you've tried. Pants have drawstring elastic waist for comfort, and twin snap adjustments on cuffs to keep out the crud.
Sizing Tip: These are a full cut, so just order your usual size (or see our Size Chart) and you are good to go!