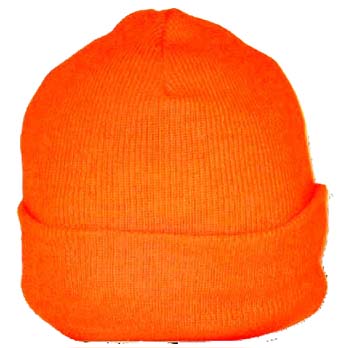 Blaze Orange Knit Cap -- FOR BIG HEADS!
SKU: BHC-BlzKnit

$21.00
$12.99 On Sale!
Don't be miserable with your big, cold head! It's hard enough to find a cap that fits, but Big Head Caps knows your pain.
Don't spend another uncomfortable moment in the stand or on the move -- you lose 40% of your body heat through your head, so this will make a big difference in your hunt. You won't be tugging at your face cover, giving away your position. Get one and be legal, get one and be more lethal!